Apply before the 4th of September 2022 at 17.00 CET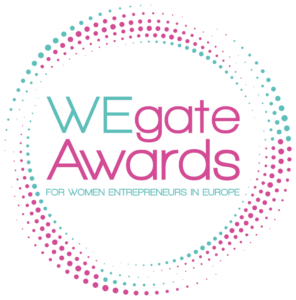 Women entrepreneurs are vital contributors to the prosperity of Europe. Their hard work, innovative thinking and unwavering commitment truly help our economy grow and our society thrive.
The WEgate Awards for Women Entrepreneurs in Europe celebrate the entrepreneurial spirit of women across Europe that encapsulates all these qualities. They recognize women who distinguish themselves as business leaders through passion and creativity in their ventures, contributing to advancing other women's status in their entrepreneurial journey or through a more significant social impact on their businesses.
The European Commission supports the WEgate Awards through COSME – Europe's programme for small and medium-sized enterprises – as a pledge to promote women's economic empowerment.
WEgate Award Categories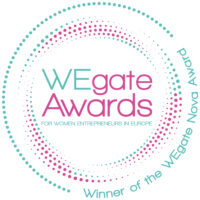 WEgate Nova Award for Women Entrepreneurship in Europe: awarded to a WE running a newly established business (maximum three years) demonstrating outstanding qualities in setting up and growing a business with socio-economic solid potential.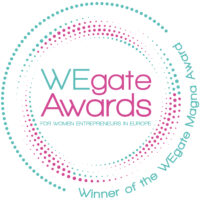 WEgate Magna Award for Women Entrepreneurship in Europe: awarded to a WE running an established business able to demonstrate the successful scale of a business with an innovative socio-economic or environmental approach.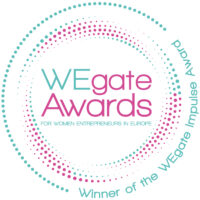 WEgate Impulse Award for Women Entrepreneurship in Europe: awarded to a WE acting as a champion enhancing the status of Women Entrepreneurs and/or leading an organization running initiatives or providing services that encourage and support other WE in her community.
Awards Prizes
The winners of all 3 categories will receive a personal invitation to join EY Velocity, a digital platform that houses the EY 7 Drivers of Growth. Using the wisdom of thousands of high-growth businesses, the EY 7 Drivers of Growth is a tried, tested and trusted framework that enables leaders to assess their business, build resilience, and refine or completely re-imagine their growth strategy. Learning from the successes of the world's leading entrepreneurs, the winners will be able to critically review their own business across the 7 Drivers as they adapt, transform and grow.
The WEgate Awards for Women Entrepreneurs in Europe winners will be announced during the ceremony organized at the WEgate Summit 2022 on the 17th of October in Brussels.
WEgate Awards Jury Members
The WEgate Awards team and community would like to thank the WEgate Awards Jury members that have dedicated their time to the selection of the Winners: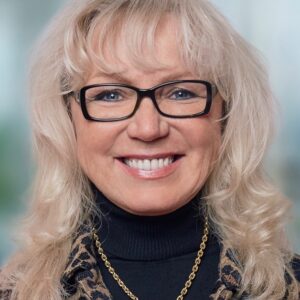 Author of 'Integral Investing: From Profit to Prosperity', award-winning investor and serial tech-entrepreneurs
"It is only through the integration of the feminine and masculine principles in both men and women that humanity will be able to address grand global challenges and implement of the UN SDGs within Planetary Boundaries by 2050"

Entrepreneur and endowed professor of Tilburg University, expert on corporate entrepreneurship, social and women entrepreneurship
"I expect the role of women entrepreneurs for our economy and society to be more appreciated in the future. Things is good news for all of us as women are the agents of change."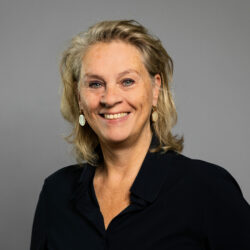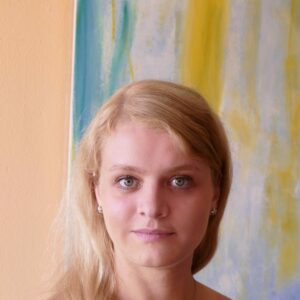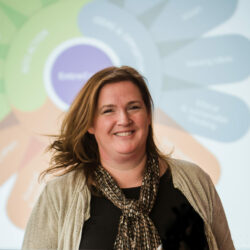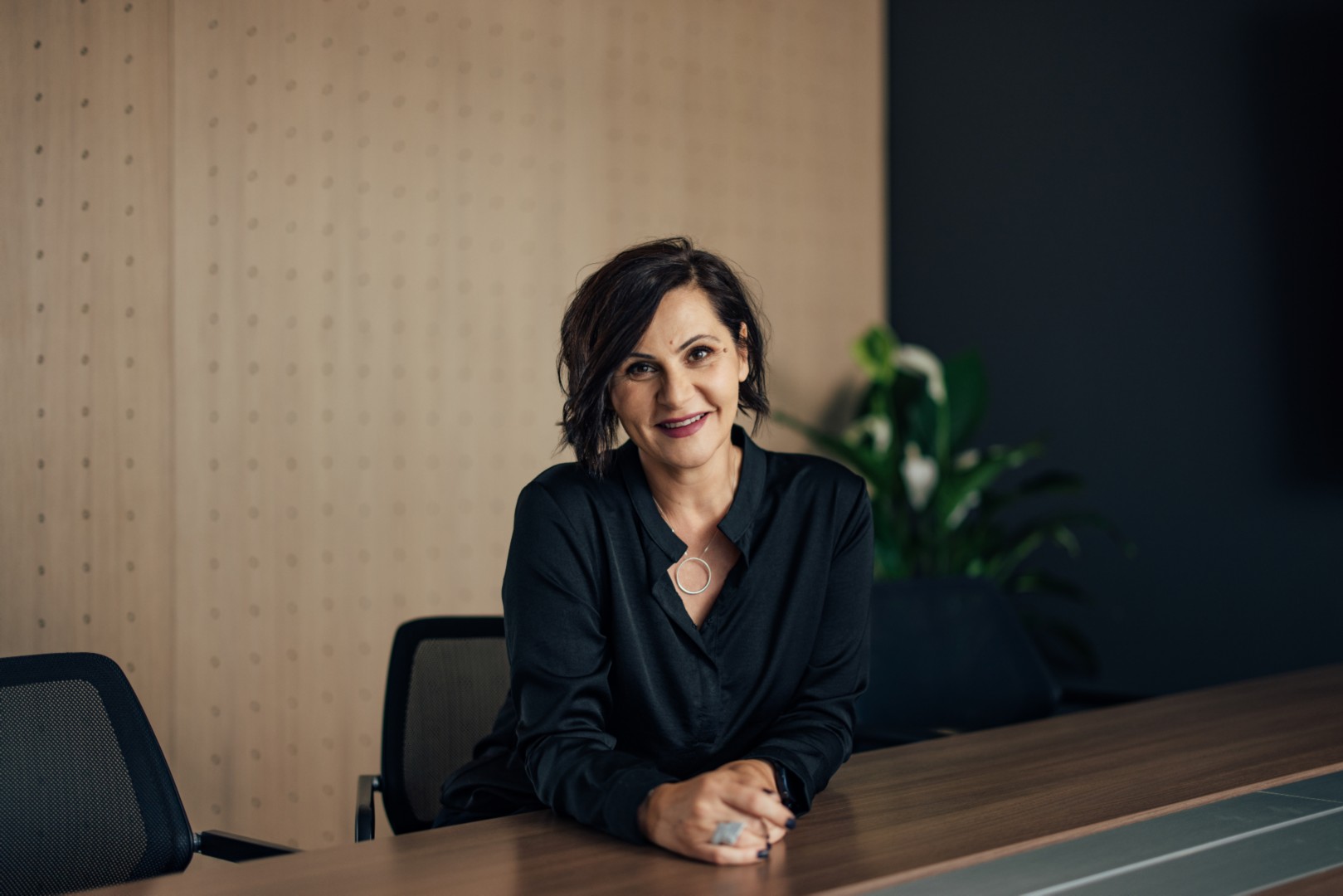 Project Adviser at the European Innovation Council and SMEs Executive Agency, leader of the new Women TechEU scheme (supporting deep-tech start-ups led by women), EU Prize for Women Innovators.
"Women are just as talented as men in running a business. In fact, statistics show that women-led companies tend to outperform those founded by men. The problem is that women entrepreneurs have fewer opportunities to create and grow their company – and that's why male-led businesses today outnumber those led by women. The European Union is committed to changing this. And I'm confident that thanks to the many EU initiatives supporting women entrepreneurs, we will see more successful women-led businesses emerge in Europe."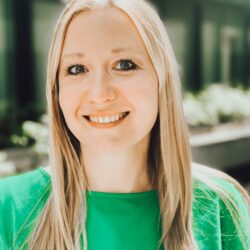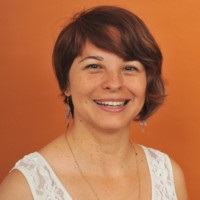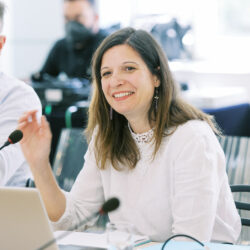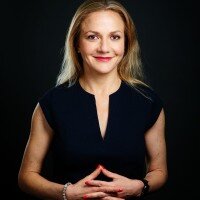 Principal EU Public Policy – SME, Amazon EU SME Ambassador
"Focus on facts: Is there a customer need, and will you be able to deliver on that need? Whether or not a business idea feels good to you is very important for your motivation, but it will not help your business succeed. 2. Do not self-restrict yourself and aim for the biggest ideas – then reduce if you need to, not the other way around. 3. Look for female role models who can inspire and motivate you."

EY exists to build a better working world, helping create long-term value for clients, people and society and build trust in the capital markets.
Enabled by data and technology, diverse EY teams in over 150 countries provide trust through assurance and help clients grow, transform and operate.
Working across assurance, consulting, law, strategy, tax and transactions, EY teams ask better questions to find new answers for the complex issues facing our world today.
EY refers to the global organization, and may refer to one or more, of the member firms of Ernst & Young Global Limited, each of which is a separate legal entity. Ernst & Young Global Limited, a UK company limited by guarantee, does not provide services to clients. Information about how EY collects and uses personal data and a description of the rights individuals have under data protection legislation are available via ey.com/privacy. EY member firms do not practice law where prohibited by local laws. For more information about our organization, please visit ey.com.
Helping prosperity and growth through regional action in South East Europe, while supporting European and Euro-Atlantic integration, is what the Regional Cooperation Council (RCC) is all about. We see our region as a place of dialogue, freedom and mobility, rich in cultural heritage, where each person feels safe and protected by the rule of law.
In 2019, as part of its cross-cutting activities, the RCC introduced the idea of the "WE" – Women Empowerment!
Above all, "WE" stands for TOGETHERNESS, women who face obstacles, who are facing SOCIAL STRUGGLES, but are pioneers of RECONCILIATION through economic development. That is what OUR REGION needs, because, despite progress in promoting gender equality in the labour market, the region is missing out on its human capital potential.
Therefore, the RCC has embarked on the initiative to improve the situation, empower women in the region and make their ideas and businesses a market competitive category.
GammaDonna is a non-profit Association tackling the issue of gender unbalance in Italy since 2004 as a significant opportunity to increase GNP, through the enhancement of innovative business initiatives. Promoting sustainable and lasting economic development for the Country and reducing the gender gap in the socio-economic field, while supporting women and young entrepreneurs, is one of the primary institutional purposes of the Association.
Besides acting as a platform for the development of innovative projects for gender [and generational] integration – GammaDonna acts as an informal "observatory" and "listening hub" of the on-going socio-economic processes through periodical surveys and consultations within its nation-wide network.
One of its most relevant initiatives is the GammaDonna's Prize, yearly awarded to women entrepreneurs who successfully introduced change and innovation in their companies.
Supported by the European Economic and Social Committee